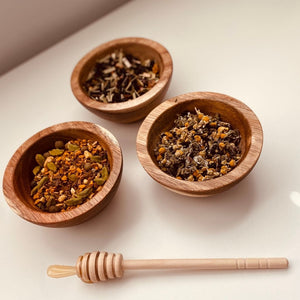 All the wonderful flavors of chai, but without the caffeine. This unique and flavorful blend offers a delicious chai flavor with therapeutic qualities. The active ingredient in Turmeric is curcumin, a potent antioxidant to support the body's natural defenses. It tastes great served hot or cold! Caffeine free. 
Organic Ingredients: turmeric, cinnamon, ginger, green cardamom pods, allspice, clove, black pepper
Packaging: To preserve freshness, aroma, and potency, our loose teas are packaged in a convenient stand-up pouch with a re-sealable zipper closure.