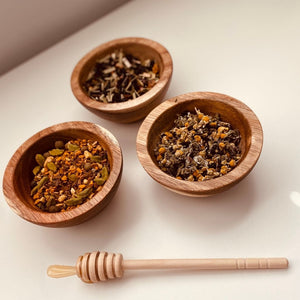 Tranquili-Tea is relaxation in a cup. Tart elderberry and the subtle apple-like flavor of chamomile give way to full-bodied raspberry leaf and refreshing peppermint. Caffeine-free.
Ingredients: elderberry, chamomile flowers, red raspberry leaf, peppermint leaf
Packaging:
To preserve freshness, aroma, and potency, our loose teas are packaged in a convenient stand-up pouch with a re-sealable zipper closure.